TIMELIKETOONS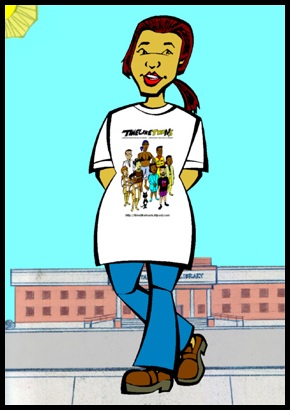 CARTOONS MADE FOR THE 21st CENTURY

---
EVEN BEFORE IT WAS THE 21st CENTURY!


Timeliketoons are the original cartoons made for the 21st century. In fact, they were made for the 21st century years before the 21st century even began. Timeliketoons are cartoons and comics produced by Timelike Line Productions, Inc, a small press publishing and web production company founded in 1991. The first Timeliketoon publication was The Timelike Line, a biweekly magazine of science comic strips. From that point in time, dozens of other Timeliketoon publications have hit the scene. Just consider the following Timeliketoon titles and related themes:

ADVENTURES IN THE SUPERFUTURE


An experimential 90-percent COMPUTER ILLUSTRATED comic book adventure involving intergalactic mercenaries, killer aliens and an astrophysical women's prison.

CELESTELLE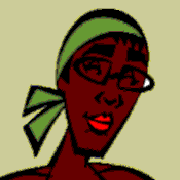 The continuing story of a young woman from New Mexico who promotes science on her own public access cable show.


ENVIRONMENT SCIENCE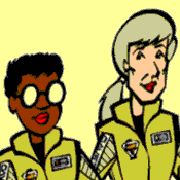 A near-future series about two inventors who work to develop technology than can help the Earth's enviroment. A major part of their plan includes the creation of their own private space program known as ESAVO -- the Environment Science Astronautic Vehicles Operation.

GET YOUR ASS TO MARS or CHEAP MARS FLIGHT YEAH!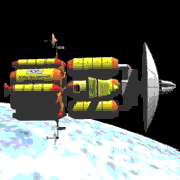 This series chronicles the constructon and launch of a privately-financed human mission to Mars in the year 2005. Includes 3-D computer-generated illos of the Mars ship: The International Corporate Space Explorer.

GEN X SUICIDE LIFE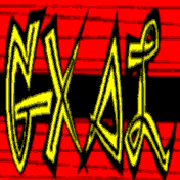 The personal web site of one Yul Ustonov Tolbert. (Heh, heh...! Heh, heh...! He said "Ustonov.")

GOOD MEASURES


Featuring a small group based in New Mexico whose goal is to encourage regular use of the metric system in America. Hey! It can happen!

LPD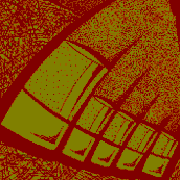 A long toenail and giantess fetish fanzine. ("Did you say 'long toenail and giantess fetish fanzine?!'" "Yes I did. And it's no worse than what goes on in your parents' bedroom!")

THE NEW JETSONS FAN CLUB


The fan club that pays considerable homage to the New Jetsons TV series of the mid-1980s with a lesser emphasis on other Jetson incarnations.

THE NEW MISFITS OF SCIENCE


A near-future series about three geneticists and their giant mutuat rat who are not entirely appreciated by the scientific community due to their controversial brand of scientific research.

THE OUT OF EARTH ORBIT CLUB (OUT ORB)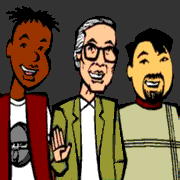 The title of both a fan club and a web comic dedicated to Space: 1999 -- The best science fiction TV show ever made!

THE SCIENCE DIMENSION


A web comic series about a world with a science-dominate culture. This series is, in many ways, the focus of numerous other Timeliketoon series.

THE SCIENCE FRIENDS NETWORK


A group dedicated to the discussion of real science (as well as science fiction) and how science needs to be promoted more.

TIMELIKETOON'S SIDEWAYS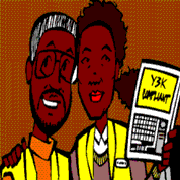 This alternate reality anthology shows the reader two or more alternate realites at the same time. Among future episodes of this series include alternate outcomes for the 1986 Challenger shuttle flight, the Desert Storm War and the Iranian hostage rescue mission.

TIMELIKETOON'S TROUBLE IN PARADOX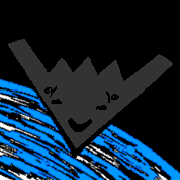 A time travel series about a group of friends in the near future who share ownership of a stealth bomber time machine. The series also shows how time travel would really work: No causality violations nor predeterninations involved!

VIRGIN COMMANDOS


Abstenence advocates who support their agenda through very militant means. And it's no worse than what goes on in your parents' bedroom either. Come to think of it, it's the opposite of what goes on in your parents' bedroom.

WHINO THE WHINY CAT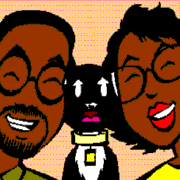 A cat who can whine all day! Whino's whiny often shows that whining is not only unavoidable, but everybody does it. (Of course Whino does it more than most.)

ZINE SOLAR SYSTEM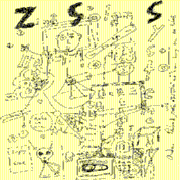 It's a zine of zine affairs. Here, a wide variety of small press and self-publishing issues are discussed. Plus, the creative aspects of self-publishing are strongly emphasized.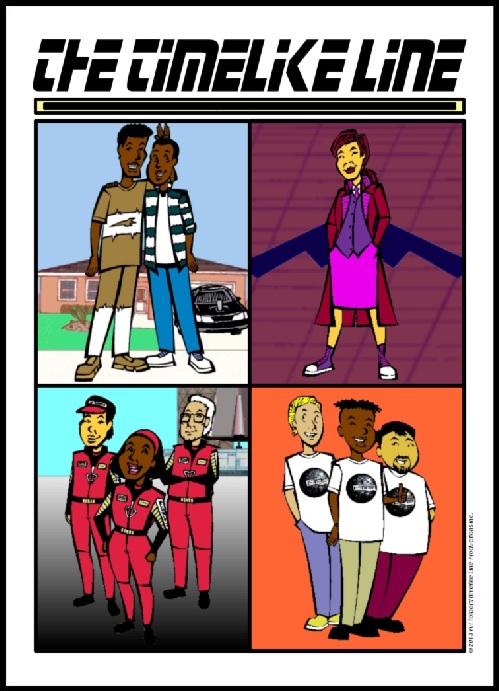 ALSO LOOK FOR THE UPCOMING TIMELIKETOON DIGITAL PUBLICATION CALLED "THE TIMELIKE LINE"!


---

YOU CAN ALSO LOOK INTO THE LINKS HERE.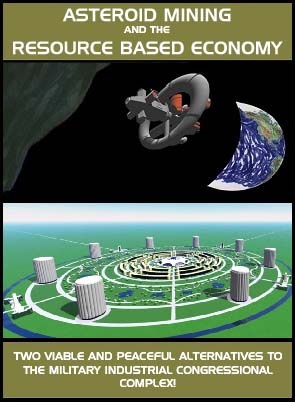 ALSO TAKE A LOOK AT
PLANETARY RESOURCES






Timeliketoons © Yul Tolbert/Timelike Line Productions, Inc.